Transatlantic Style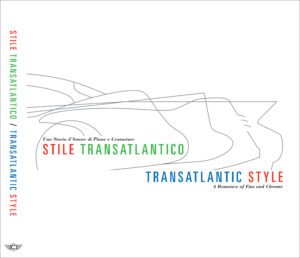 It's been a while since my words have appeared here. It's been for a good reason, I've been buried under the mountain of putting out my first book. 'Stile Transatlantico / Transatlantic Style, A Romance of Fins and Chrome' will be launched at the Pebble Beach Concours d'Elegance© in August and I couldn't be more excited. More on the book in another column.
Since I've been away, much has happened in the world. Not least of which was 'Brexit'. As predicted, the world financial markets all experienced declines and the Pound Sterling and Euro dived against the dollar. What will be the long term- or even medium term- effect of the divorce of Great Britain and the EU remains to be determined.
What About Cars?
But, does it have an effect on the collector car market? Attempts to link macroeconomic events to classic cars in the past have proved problematic. Mainly because cars aren't like company shares, completely interchangeable one for another. Quite fortunately, people haven't been driven to own cars on a speculative basis to the degree that they do equities.
Another is the gap effect we've seen so often when things go 'pop' in other markets, such as real estate. Most often, people with money left to spend- and I will call it 'spend' rather than 'invest'. They take their funds out of stocks and houses and buy cars instead. So, while another part of the economy struggles, for a number of months or even years cars keep sailing along.
Will that happen again? First of course it requires that we agree that the car market is indeed 'sailing along'. There are compelling arguments that a fundamental change has occurred in the collector car market a couple of years ago and that makes it a very different animal than it was before.
The Perfection Premium
The change I and many of my colleagues have observed is an increasing stratification- the difference in the interest in and selling prices of the very best examples of a marque or model compared to an average or poor example is becoming larger and larger.
An example I always used to use was the Mercedes-Benz 300SL roadster. A perfectly presentable, usable one can be bought for around $950,000. You can also find one that might cost you $2,000,000. Why such a discrepancy? Couldn't you buy the first one, give it a spiffy restoration and have it be worth as much as the second?
Header
Well, no. The second car is likely to be a well-preserved, never restored specimen that is still owned by its original purchaser, or certainly his or her family. It might have the rare factory option Rudge knock-off wheels, original hardtop and luggage, along with the original order paperwork and every maintenance and repair receipt.
Needless to say it also has the engine, transmission and rear axle with which it left the factory in Germany.
A million dollars can't give those attributes to the first car, a color change that was renovated in the early 80s, when the engine was changed and the original US delivery headlights were replaced with Euro units. None of that will stop you from having the time of your life driving it on the Copperstate 1000 or showing it proudly at your local Cars & Coffee. And, you'll be able to do something else with the million you didn't spend on it.
Header
When one Jaguar E-Type roadster sells for nearly $500k and the next for $185k, it doesn't mean the E-Type market has suddenly collapsed. It means that one buyer who wanted to have a museum-perfect example has found it and willingly paid for the privilege while the next buyer has the sexy British convertible for weekends at the beach and ice cream runs.
Such sales don't depend on international exchange rates to happen. Additionally, they might not even be affected by a contentious US election. If you find the car for which you've been looking and it fits your budget, you'll buy it. If you have to talk yourself into reasons why you absolutely have to have a car you really don't want but think you should buy, keep your wallet in your pocket. Today there's no right price for a car you don't want.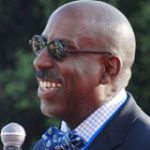 Written by Donald Osborne, ASA of Automotive Valuation Services
For Premier Financial Services