Vintage Rallies
In 1991, Jean and I drove a Lancia on the Mille Miglia Storica teamed with a matching Lancia shared by Massimo Ferragamo of Ferragamo SpA and Fred Jackson, Publisher of Town & Country. The Mille Miglia was wonderful, but also totally disorganized in a charmingly Italian way. When we got home, we said, "Heck, we could do a better job than that!"
In 1993, we organized our first Vintage Rallies event, driving 1000 miles through the Green Mountains of Jean's ancestral home state, Vermont. This means our 2016 New England 1000 was the 24th New England rally. It also means that our 2017 New England 1000 will celebrate Vintage Rallies 25th anniversary and 95th event. I have to admit that 25 years ago, we never expected to still be doing this, nor to have donated over $2,000,000 to North American charities.
The 2016 New England 1000
Among this year's rallyists were a number of people who've joined us for more than twenty years, including Joe & Marge Costa, Jimmy & Lisa Dobbs, Peter & Karen Efros, David Fischer, Chuck Kaplanek, Steve & Laura Maier, Andy Manganaro, Chris Nast, John Whitney Payson, Marc & Renee Perlman and Bob & Sally Stockman.
On the other hand, we also had many people who only discovered Vintage Rallies within the last ten years, plus twenty teams who'd never rallied with us before. On average, we have about a 70 percent return rate which, as any marketing expert will tell you, is fantastic. One thing we always do is plan a new route over new roads in a different area each year. That way, nobody gets bored with the same old route.
Grand Hotels, Gourmet Meals
This year, we started and ended at The Sagamore, a grand hotel that dates back to 1883, nestled on its own private island in Lake George, NY. The next night, we stayed at the 1909 Otesaga, another grand hotel on Lake Otsego in Cooperstown, NY. The other two nights, we stayed at Mirror Lake Inn in Lake Placid, another waterfront grand hotel that's been owned by Olympic Medalist Andrew Weibrecht's family since 1926.
During the week, in addition to driving nearly 1,100 miles, we visited well-known collector Jim Taylor's fabulous car collection, the various baseball and art museums in Cooperstown, the Black River Canal Museum, 1812 Madison Barracks in Sackets Harbor on Lake Ontario, the historic Opera House in Clayton, the world-class Antique Boat Museum on the St. Lawrence River, John Taylor's incredible modern house on Mirror Lake, and the fascinating restoration shop of our sponsors RPM Vermont in Vergennes, VT.
We took a boat cruise to Victorian fantasy Boldt Castle on an island in the St. Lawrence, toured through Central New York's Amish countryside, climbed Whiteface Mountain and meandered down the picturesque islands in Lake Champlain. Yes, it was a busy week, but a glorious one!
Concours-Ready Rallyists
We attracted a spectacular group of rare cars this year, cars that you'd be fortunate to see at an international concours, let alone driving 1100 miles in four days. Among the stand-outs were the 1952 Cunningham C3 Coupe of Chuck Schoendorf & Pat Lee, the 1954 Mercedes-Benz 300SL Gullwing of Robert & Beryle Slayden, the 1956 Maserati A6GCS of Bruce & Andrew Male, the 1958 Arnolt-Bristol of Matt DeGarmo & Frank Allocca, the 1961 Ferrari 250 GT Pininfarina Berlinetta Speciale of Peter & Kathy Sachs, the 1964 Sabra GT of Steve & Michele Wolf, the 1965 Maserati Sebring of Norty & Tripp Knox, the 1969 Maserati Ghibli SS of Kirk & Loretta Walters, the 1972 Fiat 2.4 Spyder of Andy & Lesa Manganaro, the 1980 TVR Taimar of Carl & Keith Helmetag and the 2003 Aston Martin DB AR1 Zagato of Bob & Sally Stockman. And that's just the tip of the iceberg. I mean, in this group, my own concours-winning 1965 Corvette Sting Ray Hardtop Roadster counts as just another old sports car!
Five teams Zeroed the rally…Robert & Beryle Slayden in a 1954 Mercedes-Benz 300SL Gullwing, Bob Wilder & Chuck Kaplanek in a 1973 Ferrari Dino GTS, Chris Nast, II & Gino Piscopo in a 1976 Datsun 260Z, Steve & Laura Maier in a 2003 Ferrari 360 Modena and Peter & Karen Efros in a 2016 Porsche 911 Carrera 4S. Marc & Renee Perlman in a 1995 Ferrari 456 and John Payson & Rick Snow in a 1995 Mercedes-Benz S700 AMG RennTech each had 1 point. Ben & Howard Resnikoff in a 1974 Jensen-Healey had 2 points and Jason & Jennifer Cote in a 2001 BMW Z8 had 4 points.
The Slaydens not only zeroed the rally, their gorgeous Mercedes-Benz 300SL Gullwing was one of the oldest cars in our group. They drove it 1000 miles from Michigan, drove it 1100 miles on the rally, then drove it 1000 miles to Atlanta, despite hitting a deer outside Harrisburg on the way home. Let me tell you, 3000 miles in a week is a long way in a 60-year-old sports car, even if it is a Mercedes. They earned our Vintage Spirit Award.
We still have several spots available in Mountain Mille, October 16 – 21, 2016, starting and ending at Grove Park Inn in Asheville, NC, staying two nights at The Lodge at Buckberry Creek and one night at Old Edwards Inn in Highlands, NC. We'll explore the twisty mountain roads of North Carolina and Tennessee, including the famous Tail of the Dragon!
May 21 – May 28, 2017 will be our 25th Anniversary New England 1000, which will also be our 95th Vintage Rallies event. We're going back to Vermont and New Hampshire where this all started, and we're going to make it an especially gala celebration!
October 15 – October 20, 2017 will be Mountain Mille, staying at luxurious The Homestead and The Greenbrier and driving the pristine and scenic roads of West Virginia and Western Virginia.
There's also a perfect 1000 mile rally route that starts at the Commemorative Air Force in Midland, TX, stays in Marfa and Lajitas, visits Big Bend National Park and finishes up at the Chaparral Gallery of the Petroleum Museum. A whole group of Vintage Rallies regulars are already saddled-up to revisit West Texas, which we're tentatively scheduling for November 5-November 10, 2017.
Check out www.vintagerallies.com and please join us for any or all of our on-going adventures!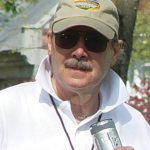 Written by Rich Taylor, Founder of Vintage Rallies
For Premier Financial Services
Photos by Taylor-Constantine