From Place to Place
I've not lived in many different places in my life, although I've moved a lot. I was born and grew up in New York City, went to college in Connecticut, came back to New York and for the next few decades bounced back and forth between New York and Eastern Pennsylvania.
A move back to Connecticut preceded my furthest relocation at the time, 2,824 miles to Southern California where I currently hang my hat when not bouncing around the country and the world for work. That work most recently led me to establish a part-time residence in Northern Italy, 5,994 miles from the California desert and it also had me reflecting on the cars I've owned and how my place of residence may have influenced my choices.
The Right Car for The Terrain
I've always wanted to own a Fiat 500 'Topolino'. Built from 1936 until 1955 in three series, my particular preference is for a pre-war model as I like the original 'waterfall' grille design. However, the model 'B', made in 1948-49, featured the pre-war styling with the more 'powerful' 16hp engine in place of the original 13hp unit.
Therein lay the problem- prior to moving to California, I always lived in places with hills. Hills are the natural enemy of a 16hp car. Now if I lived in South Florida…
The Southern California desert is beautiful and I no longer have to worry about ice, snow, salt and grit harming my collector cars. I practically have no concern about rain either, although more on that in a minute. Living in a place where I didn't have a 'driving season' was one of the major appeals of making the move west.
Consider the Elements
However, of course, every place has its challenges. The delightful lack of humidity in the desert is terrific for lots of reasons but the preservation of rubber isn't one of them. Remember the rain? Well, when it does come down, I had better have made sure I have changed my practically unused wiper blades every two years as it is quite possible that they will simply disintegrate the first time they're asked to slide across the windshield.
And those are rubber parts you can easily see. Those hidden away, such as fuel hoses, suspension bushings and engine and transmission seals slowly dry out and shrink while appearing to be sound. Only regular use of a car combined with diligent maintenance checks can prevent a pleasure drive turning into a one-way trip to the repair shop.
On the other hand, the Mercedes-Benz 230 SLK I bought from friends in Connecticut arrived with a lovely and quite expertly crafted mouse nest under the A/C control box in the engine compartment. While doing a bit of detailing in the engine with a friend we noticed what appeared to be some lint poking out from under the box.
A bit of pulling and prodding with a remote grabber removed about a cubic foot of lint, thread and shredded paper. A family of small rodents would be very disappointed that their winter vacation home had not only left the state and moved west, but had now been thrown into the trash. No need to worry about nesting rodents in Southern California.
A Substantial Bonus
Finally, one of the advantages of having a permanent base in Italy is that I can keep a car there rather than expensively renting one by the month. The apartment I've rented comes with a valued asset, an underground parking space. As it's a building built in the early 19th century, the basement features substantial stone pillars spaced rather closely.
The parking spaces are defined by these pillars and so the choice of car was dictated by my ability to maneuver through the underground passages and into the spot. The perfect choice? My 1987 Fiat Panda, a very basic but characterful Giugiaro-designed utility car. Fun to drive, it also is only just under 5' wide and 11' long. That it's also quite handy for cutting through Italian traffic too is not an unsubstantial bonus…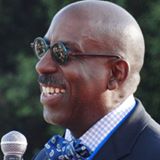 Written by Donald Osborne, ASA of Automotive Valuation Services
For Premier Financial Services