Appreciating Analog Youngtimers
A recent interesting trend at collector car auctions has seen cars of the 1990s and even some built after 2000 bring impressive prices from the bidders. This builds on the popularity of a category of cars that have been named 'Youngtimers' in Germany, those of the 1970s and '80s.
What is the source of the appeal? Partly it stems from the way the march of technology has given many marques' current 'sporting' offerings characteristics that make them less than an involving experience for their drivers. Too heavy, too large and equipped with too many clever electronic driver's aids, most of these cars are more akin to luxury sedans that have somehow lost their back seats and their luggage space.
I was recently looking for a car I could drive more regularly than I do my older Italian cars and different from my everyday 2001 Jaguar XJ8 VandenPlas sedan. The search saw me renewing an acquaintance with a car I first encountered in 2009. We were living in central Connecticut and had just bought a 'winter' home in Palm Springs, CA. I thought it would be great to buy a small roadster to keep out there and that might be fun to drive across country to get there.
The Pitch
At the time my friend Wayne Carini had a 1999 Mercedes-Benz SLK230 at his Portland, CT dealership, F40 Motorsports, which sounded intriguing. I'd always thought these cars interesting with their simple, elegant design, clever 'Vario Roof' folding hardtop and historically appropriate 'Kompressor' engines. That this example was a two-owner car with lower than average mileage and was equipped with the rarely seen 5-speed manual gearbox, were the clinchers for me.
The Pedigree
I had owned a 1967 Mercedes-Benz 230SL shortly after graduating college and loved that car for its purely mechanical appeal, great build quality and its unique blend of sportiness and solidity.
The 230SL sounded like a light aircraft at full revs, handled securely and I loved the way the doors sounded when they shut. This younger 230 had so much of the same DNA it was remarkable. It felt like a modern roadster, yet was unmistakably Mercedes.
When I had the car for a day-long test drive I was convinced. As it happened, after discussion with my significant other, it was decided that perhaps it was a bit small for a cross-country drive. I passed on the car but good friends, my bookkeeper Gail and her husband Bill, had become infatuated with the SLK and promptly bought it when I didn't.
Accelerating six years into the present, we were now living in Palm Springs full time having moved there in 2010 and Bill & Gail were no longer using the SLK as much as they had planned, due both to some health issues and the realistic needs of two retired people with three cars. They asked if I might help them sell the car and instead I asked if I might buy it instead. They were thrilled that it would 'stay in the family' and we agreed to a price.
The Purchase
I shipped the SLK to California – I had planned to make the drive, but my ridiculous work schedule rendered that impossible – and have been thrilled with the car since the day it arrived. It's everything I wanted it to be and that's so hard to find in new cars at 10x the price. I dare say that even the current SLK isn't as rewarding an experience as this first generation car is.
While I don't anticipate 300SL/190SL/280SL appreciation for this car any time in the near (or distant) future, I know this is a car I'll be able to use and enjoy for years and many miles to come while its value slowly rises to cover my running costs. In the words of the great Cole Porter, "Who could ask for anything more?"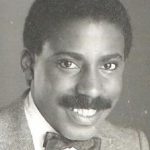 Written by Donald Osborne, ASA of Automotive Valuation Services
For Premier Financial Services