Premier Previews the 1st Ramshorn Vintage Porsche Rally
May 23rd-27th, 2016
1300 miles of rallying in the Rocky Mountain West, over the Pioneer Scenic Byway and through the Big Hole and Seeley Swan Valleys.
Where: Starting and ending in Whitefish, Montana.
When: Monday, May 23rd through Friday, May 27th, 2016
Information: Ramshornrally.org
Contact: [email protected]
Cost: $7,000 per couple, all inclusive.
Eligibility: Air-cooled Porsches from 1989 and earlier, 30 vehicle admittance
Overview
Rejoice, purists; just as classic Porsches are increasing in popularity and value, there arrives the Ramshorn Rally, a 5-day, 1300 mile excursion catered specifically for Stuttgart's finest. From the same folks that brought you the Going to The Sun Rally comes a more laid-back Porsche-centric endeavor, still in keeping with GTTSR's focus on enjoying and giving back to Montana. All air-cooled Porsches, 1989 and earlier, are welcome, whether your 911 is a numbers-matching time capsule, or more of an outlaw. The route loops from Whitefish Montana through Washington and back, traversing the Rocky Mountains and winding through the bends without retracing its steps.
Starting Strong
The inaugural Ramshorn Porsche Rally promises a chance to connect with like-minded enthusiasts and revel in the charismatic handling characteristic of the famed German marque. The route is curated for its challenging topography and beautiful vistas. A rare chance to exercise that tail-happy Porsche in a tour through the idyllic, craggy expanses and lake-strewn steppes of the Rocky Mountain West. The stops along the way won't pale in comparison to the drive, either; a mix of luxurious accommodations and more eclectic, cultural stops await the Ramshorn rallyist. This rally is certainly unique, emphasizing the unprecedented, eccentric qualities of Porsche and its enthusiasts.
Oh, and It's All For a Good Cause
Following the lead of the Going to The Sun Rally, all proceeds benefit charities in and around Montana, including the families of fallen Highway Patrol. At the Ramshorn Rally, you give back to the countryside that harbors such natural beauty and untamed drivers' roads.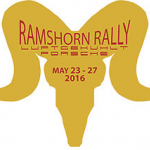 For more information, visit ramshornrally.org
Or contact Patrick Bryson
[email protected] – 602-690-0706.