The Power of Nostalgia
We all have memories of our first car. For most of us they're pleasant ones, reminders of not only our first taste of real independent mobility, but for enthusiasts also the moment when we could turn our childhood passion into actual practice. We were now drivers. We had a car of our very own on which we could obsess, fixate and realize our dreams. The question now looms, "Would you want to own a car like that one again?" Not necessarily the actual one we had, but one just like it. If you were able to find it, would the reality match the haloed memories and is it worth the risk to find out?
I undertook a small and very un-scientific survey among some folks I know and the responses were almost uniform. Every one of them would welcome the chance to take a step back in time and be reunited with that first automotive flame. I, too, am in that group. My first car meant a great deal to me, perhaps more than to most who grew up car-mad from the age of 9.
I was born and grew up in New York City. My family had no need of a car, as the public transport system gave ample service for my parents to get to work and for us four kids to go wherever we needed to. Nevertheless, somehow my two brothers and I became fascinated by cars, especially those seen on the pages of my oldest brother Art's 'Road & Track' magazines. When I was 12 years old that all changed when the company my father worked for moved to New Jersey and he had to get a car to commute to work. That's a story for another time, but suddenly there was a car in our driveway with which I could finally bond.
Off to college I went at 17, of course without benefit of license. In those much more innocent days, I most often hitchhiked from my dorm in downtown Hartford, CT the 2 ½ miles to school and took the bus and train down to New York City when I went back and forth.
A Dream Come True
I was a 20-year-old junior in 1974 when I finally obtained my very own wheels. It was a car I had long admired, as even then I was uncontrollably drawn to something just a bit different. It was an American car, from a very popular brand, but still well, a bit out of the mainstream. A Chevrolet Corvair. My 1963 Monza convertible was Tuxedo Black with a red interior and white power top. I thought it as chic and exotic as any Ferrari.
It was a one-owner car with less than 20,000 miles on it and was like a new car. There was nothing I loved more than driving it down to New York with the top lowered- and nothing I hated more than being covered in soot after driving on the lower level of the Queensboro Bridge or through the Holland Tunnel. As much as the Corvair and I connected, after a couple of years I was drawn to another rear-engined car, the Porsche 356. In what was my first lesson about market popularity, comparative values and the thought patterns of car dealers, I attempted to trade my beautiful Corvair even up for a 1962 356B sunroof coupe, which carried an asking price of $2,300.
Even my tenderfoot's eyes could see that the Porsche had more than a bit of casual body repair and that the sunroof was sealed with bathtub caulking, but the dealer gently told me that it "was probably better that you sell the Corvair then come in with the cash" as he was unwilling to have an even more un-saleable car on his lot than the frightening Porsche. I didn't sell the Corvair then, and I'm glad I didn't.
Unsafe at Some Speeds
I still can't bear to see the name of Ralph Nader and I actually screamed at the pages as I read "Unsafe at Any Speed," his ridiculous hatchet job on the first series Corvair. That any VW Beetle, Porsche 356, 300SL Gullwing or an Auto Union Type C grand prix car could get the driver into a lot more trouble than a Corvair was beside the point. Of course, my car was treacherous in the snow despite the traction offered by the rear engine thanks to the lack of steering available from the totally unplanted front wheels. Winter heating was also rather theoretical and the overstuffed, slickly finished bucket seats were great for sliding across during cornering.
Nothing Else Will Do
We finally parted when I graduated and moved back to New York, where the 1965 Mercedes-Benz 190 'fintail' I had also acquired in the meanwhile was more practical transport. I've missed that Corvair ever since- and I am on the trail of another. But- it must be a Tuxedo Black, red upholstered, white-topped car. Nothing else will do.
Once one is again mine, I'll recall how much I've learned about cars since and how my tastes have changed. But it won't matter- I'll be 20 and in love for the first time all over again.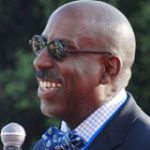 Written by Donald Osborne, ASA of Automotive Valuation Services
For Premier Financial Services