My Motoring Medley
Recently I posted a photograph on a social media site of my 'classic' car collection circa 2007. I had run across the photo in a folder I was transferring from an old laptop to my current machine and it struck me for a couple of reasons. The first was that I remembered the day vividly – it was a clear, cold fall day in central Connecticut where I lived at the time and it was time that I put the four cars away for the winter. The second was that I was struck by how different each was from the other and it started me thinking of the reasons I was attracted to four such varied rides.
Of course it also reminded me that I was always somewhat 'cursed' in my timing for winter storage. Inevitably I did it too soon, and watched as others enjoyed driving for weeks afterwards during lazy Indian Summer days, or was caught napping by the first snow and accompanying salt and grit with my cars un-serviced, half-empty gas tanks and needing a good cleaning. But, that's another story.
The cars in the photo are a 1950 Crosley Hotshot-based racing car, the 'Crosley-Gardner Special', a 1952 Lancia Ardea sedan, a 1960 Alfa Romeo 2000 Touring Spider and a 1969 Lamborghini Islero.
A Car for Racing
From left to right they were my last vintage race car, a neat piece of kit built in 1953 by a fellow named Chuck Gardner of Glendale, CA. When new, it was featured in the pages of 'Honk' and 'HopUp' magazines and Gardner campaigned it quite successfully in the G-Modified class all over Southern California, most often winning his class in events including Palm Springs and Long Beach. One of the more endearing features of this one-off were the magnesium Halibrand sprint car wheels on which it ran- easily half the value of the entire car.
A Car to Kick Back
Next was the little Lancia. Like all of its bigger sisters, this piccola was packed with fascination. The Ardea was introduced in 1939 as a miniature Aprilia. It shared the basic aerodynamic shape and four doors that opened completely on outside hinges with no 'B' center post. Built in four series through 1953, the 1948 3rd Series introduced the first 5-speed gearbox in a production car. None less than the legendary racer Juan Manuel Fangio drove an Ardea as his everyday car until forced to give it up when he signed as a team driver for Alfa Romeo.
A Car for A Sunny Day
Which brings us to the Alfa Romeo 2000, the 1958 successor to the 1900, Alfa's first new post-war design. Not to be confused with the later 2000, the 2-liter version of the little Giulia, the first 2000 was a luxury offering, still harking back to the glories of Alfa Romeo before WWII when it was an ultra-exclusive plaything of the idle rich. The Spider, bodied by Carrozzeria Touring, had all the style of Ferrari and Maserati open GT cars, but at a considerably lower price. It also had rather less elevated performance from its 1975cc twin-cam inline 4-cylinder engine but offered a great deal else in return.
Burning Copious Amounts of Pre-Oil Embargo Gasoline
Not lacking for power at all was the 1969 Lamborghini Islero. The successor of the 400GT, the Islero is that most rare beast, an elegant and subtle Lamborghini. Only 125 of these first series cars, a true 'businessman's express' were built. While quiet in both style and exhaust note, the Islero is very much a 'bull' when it comes to performance. Six big two-barrel Weber carburetors dump copious amounts of pre-oil embargo gasoline into the 4-liter quad-cam V-12 engine. The 325hp it developed could propel the sleek coupe from 0-60 in just over 6 seconds. I never used more than half the throttle in the three years I owned it and still managed to see a genuine 130mph.
A Scratch for Every Itch
The four cars were ideal for the range of motoring moods in which I might find myself. If I yearned to stretch (safely) on a track, the Crosley awaited. For those times when I wanted to make a connection with easy, relaxed vintage driving, the pre-war designed but post-war convenient Ardea stood at the ready. When I needed to feel the sun on my head, the wind in my face and the smell of hot oil in my nose, all I had to do was fire up the Alfa and throw down the top. And if I really felt the need for speed, nothing beat the Islero on gently sweeping roads where I could dispatch any dawdling traffic in front of me with a slight twitch of my foot on the gas pedal.
Ah, if only I could always stay as disciplined…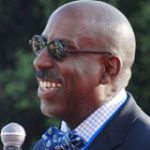 Written by Donald Osborne, ASA of Automotive Valuation Services
For Premier Financial Services