Don't Buy the "Right" Car for the "Wrong" Reason
In my professional capacity, I am often liked and trusted by people I trust, and I like to assist them in making wise decisions on what car to buy or sell and when. It's a duty I enjoy and indeed is central to the joy I get in what I do.
The process always begins with a series of questions designed to determine what I feel is the most important criteria for buying or selling a car: "How will you use it?" Nothing ensures misery more surely than buying the 'right' car for the 'wrong' reason.
I try very hard to have as few regrets as possible, which is mainly made possible by truly living in the present. What's done is done, and no amount of second-guessing or wishful-thinking can change what has already happened. Frankly, my life so far has been pretty amazing and I'm truly blessed – so those occasions which I might have to harbor nostalgic resentments are truly few.
Nonetheless, here are a pair of occasions, both of which involve one of my favorite marques, Lancia. I often joke that my ownership experience with Lancia started at the top and I've been assiduously working my way down. It's not really true but my very first example of the brand was a 1950 Aurelia B50 coupe with a custom body by Torino's Carrozzeria Vignale. It was one of a series of five built for a Lancia dealer in Alessandria, Italy, not far from Torino.
Unique Body, Unique Problems
I had first seen the Lancia in the pages of Sports Car Market magazine, when it was sold in a Coys of Kensington auction in June 1996 where it was sold to a buyer in Japan. In the face of that country's financial crisis, it was back in the US for sale by early 1997. I bought it in March and then spent a year having it mechanically rebuilt. While I do enjoy occasionally showing a car, my preference is driving. Even when I show I car, I try to drive it to the venue. I was living in New York City and garaging the Lancia in southern Connecticut. I drove it 3 ½ hours from Ridgefield, CT to Ipswich, MA for the Castle Hill Concours where it won an award for 'Most Significant Post-War' car. I also entered it in the New Hope, PA Concours, a 2-½ hour drive from its garage.
On both trips, the car showed its Achilles' heel – a brake booster mounted on the undercarriage next to the exhaust pipe, which had lost its original asbestos-lined metal shield. When driving the car on the highway for a few hours, the exhaust would heat the brake booster, thereby expanding the fluid, slowly bringing the car to a halt as the brakes applied themselves.
Fifteen or twenty minutes later all was cool enough to proceed. In the meanwhile, I sat on the shoulder with 18-wheelers whizzing by inches away from the irreplaceable hand-formed trim and body panels. After the second occurrence I realized that I was neither confident nor wealthy enough to have my only classic car be one that was custom built.
The Auctions at Monterey
I offered that Lancia for sale at the Christie's Pebble Beach sale in August 2000, where it sold for $11,500 against an estimate of $35-45,000. I had about $50,000 in the car at the time…
Fast forward eight years and we are once again on the equestrian fields at Pebble Beach at a classic car auction. This time it's Gooding & Company and I've consigned my 1969 Lamborghini Islero. In contrast to the situation at Christie's, the Islero sells quite well, realizing $200,300 on an estimate of $135-155,000. With the purchase price and work done during my three years of driving and enjoying the car, I probably had about $80,000 all in. Not bad.
Also in that sale was a car I had coveted for years. It was a 1966 Lancia Flaminia Speciale, a one-off show car later used as transportation by Sergio Pininfarina. I had never seen the sleek coupe 'in person' before the preview and I was thunderstruck by it. It was a no-sale and I received a call from the Gooding specialist who consigned it advising me that it could be mine for $123,000.
This meant of course that I could have had the Flaminia Speciale and a check. I thought about it for an agonizing few hours then said "No." Why? Because I saw myself once again terrified to drive a car I loved because I would be too worried that something could be damaged in use. After the interval of one other owner, the Speciale has now found a place in its perfect home, the Collection Lopresto in Milan, Italy.
There it resides with a man whose taste and passion connects him with unique cars and prototypes and whose resources ensures that he can appropriately enjoy it without fear of loss. I'm fortunate to count Corrado Lopresto as a friend, so I get to visit the car whenever I'm at my place in Italy, as it's less than an hour away. I think it's worked out perfectly.
Have No Regrets with the PFS Simple Lease
Choose Premier for the "right" reasons – transparent terms and unrivaled customer service. Experience the PFS difference next time that right car crosses the block. Premier's Simple Lease is a perfect alternative to financing an exotic or vintage marque. Whether it is a vintage Lancia or a classic Lamborghini Islero, Premier can cater a lease to your driving needs.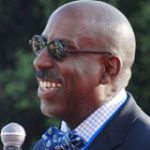 Written by Donald Osborne, ASA of Automotive Valuation Services
For Premier Financial Services