Here's a look at ten top marque heritage plays that do it right:
Many auto aficionados no doubt resonate with the idea of a thread running through a carmaker's timeline and model history, one that then defines the marque's heritage. Marketing departments sometimes overplay heritage, of course. The best messengers for heritage should be cars that deftly blend a sense of history with their modernity. Call it retro done right. (Just don't say "retro" in front of the designers.)
Jaguar F-Type Project 7
When Jaguar's Special Vehicle Operations hooligans whipped up an F-Type roadster concept called Project 7 as homage to the marque's Le Mans-winning C-Type and D-Type sports racers of the 1950s, the faithful said, "Build it." And so Jaguar did, right down to the D-Type inspired fairing behind the driver. This audacious roofless roadster packs a 575 horsepower supercharged 5-liter V8, with performance further aided by a 200-pound weight drop. Fifty of the 250 to be built are slated for North America.
2016 Porsche Boxster Spyder
Porsche has long pointed to its legendary 550 Spyder as inspiration for the Boxster, but it reserved the "Spyder" badge for a stripped-down model first offered for 2011. That car's 10-hp hike over the Boxster S, however, seemed a tad lukewarm. The 2016 sequel is a different animal, powered by the 3.8-liter six from the 911 Carrera S, tuned to 375 hp here. Fairings behind the rollbars impart the right heritage vibe, and functional aero body parts lend stability for the 180-mph track capability. Rejoice, purists, for the Boxster Spyder is stickshift only, and just $82,100 to start.
Ferrari F12tdf
While the days of the street-legal "competizione" berlinettas are long gone, Ferrari legitimately pulled a name from its history for the new track-optimized version of the F12 Berlinetta, the F12tdf. The 250 GT Berlinetta of the late 1950s earned the "TdF" nickname for its dominance in the now defunct Tour de France Automobile competition. With a V12 tweaked to 769 horsepower (up from a mere 730 in the F12 Berlinetta), a track-proven aero makeover and electronic chassis magic called Virtual Short Wheelbase, the new F12tdf is ready for a 211-mph track run.
Ferrari F60 America
If you're not one of the 10 people who managed to secure a Ferrari F60 America after it was announced 13 months ago, at least you can dream. The $2.5 million car was both a celebration of Ferrari's 60th anniversary and a tribute to the 10 275 GTS4 NART Spyders commissioned by Ferrari's then U.S. East Coast distributor, Luigi Chinetti, who also ran the North American Racing Team. The F60 America shows that Ferrari knows better than any marque how to rev up its client base by creating an automobile that most can never obtain.
Rolls-Royce Phantom Coupe
The first Rolls-Royce under BMW's ownership, the Phantom, reconnected the marque to its uber-rich heritage. Inspired by the 1957-1966 Silver Cloud — and the Phantom V and VI models derived from it — the new Phantom married grace with swagger in a way that only Rolls could pull off. Rolls took another page from its heritage with the Phantom Coupe on a shortened sedan chassis. This was the grace and swagger last seen in bespoke pre-war models. Just whispering the name "Phantom Coupe" sounds like a trip back in time.
2016 Ford Mustang Shelby GT350
The 1965 Shelby GT-350 Mustang was the original "fast and furious," a muscle car with sports car moves, or a sports car with muscle car punch – take your pick. Later models lost that edge, and even the recent GT-500s, though brutally quick, muddled the purist formula. The 2016 Shelby GT-350 puts things right. It's got its very own engine, the 526 horsepower flat-crank Vodoo V8. It's got chassis tuning to bait 911s and M4's, and there's a track-ready "R" model, too. The new GT-350 is a steal at $48k to start. It took 50 years, but it's the real deal.
Alfa Romeo 4C
While Dustin Hoffmann was making the Alfa Romeo Spider famous in the 1967 film "The Graduate," Alfa Romeo was crafting a supercar that few would ever see – the Tipo 33 Stradale. Just 18 were made. You wouldn't really call today's Alfa Romeo 4C a successor, but the lineage is undeniable. Both mid-engine cars are dimensionally similar, and the 4C's design seems Tipo 33-inspired. But here's the kicker: the 1,000-pound heavier 4C, with its turbocharged 1.7-liter 4-cylinder engine, is quicker than its illustrious V8-powered ancestor. It's also a bargain at $53,900, and it comes as a Spider, too. Mrs. Robinson would not approve.
Coming Soon – 2017 Mercedes S-Class Cabriolet
Even as Mercedes-Benz has added more high-end models, one garage space has remained empty for decades – a true flagship four-seat convertible in the tradition of the 1950s 300S Cabriolet or the 1969-1971 280SE 3.5 convertible. Enter the 2017 S550 and AMG S63 Cabriolet models that debuted at the Frankfurt Motor Show this past September. Based on the gorgeous S-Class coupe, the open car uses a three-layer softtop that lowers or raises in 20 seconds at speeds up to 37 mph. The Aircap wind blocker, Airscarf neck warmer and high-zoot climate control maintain consistent comfort top up or down, and the Air Balance fragrance system offers an exclusive scent for the new convertible, called "Pacific Mood." Welcome back, Mercedes.
Worth waiting for: Maserati Alfieri
The current Maserati GranTurismo coupe and cabriolet have sustained the marque's GT tradition as it has branched into more sedans and even an upcoming SUV. But, remember when Maserati made more than one GT at a time? Last year, to mark its centenary, Maserati unveiled the stunning Alfieri concept, named for the Maserati brother who founded the marque as racecar builder in 1914. It seemed to evoke the more visceral attitude of the 1960s Mistral and Ghibli coupes. Maserati dropped hints then that a production version might be aimed at the Jaguar F-Type.
We wish it were still in production: BMW Z8
Henrik Fisker would no doubt bristle at the mention of "retro," but the Z07 concept he penned in 1997 that became the Z8 production model two years later, is absolutely retro done right. The muse was of course the 1956-59 BMW 507, a slinky siren that nearly lured BMW to the rocks of bankruptcy with its outrageously high production costs. But who could resist its beauty? Fisker's artistry for the Z8 honored the 507 without copying it, and the result was an aluminum rolling sculpture that, quite fortunately, arrived in higher numbers than the 507 – about 2,500 in U.S. spec through 2003.
Financing with the PFS Simple Lease
Whether you prefer your heritage in a 1960s Maserati Quattroporte or autos that echo the past like the latest Quattroporte S Q4, Premier Financial Services can structure a lease helps make it easier to add one — or both — to your collection. We're not only experts in classic car leasing, but new exotic vehicles, as well.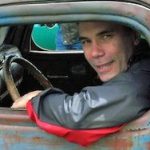 Written by Jim Koscs, Audamotive Communications
For Premier Financial Services