The Ever-Expanding Market
The auction market for collector cars has expanded exponentially in the past few years. As interest in 'classic' cars – the definition of which will serve as the subject of a future column here – has steadily grown, auctions, 'live' public and online alike have become ubiquitous.
It has long been common in the fine art world for the highest prices to be set at auction – such was until recently not the case for vehicles. While headline-grabbing prices happened from time to time, those in the know were aware that the 'real' record prices were almost always private transactions, often not involving a cash exchange at all.
Now, with new records being set yearly and cars such as the Ferrari 250 GTO and Mercedes-Benz W196 grand prix being offered for public sale, the focus on the top end of the market has become more apparent. The discussion of collector cars as 'investment grade assets' in the general-interest financial community has only made the more expensive vehicles take on added attention.
A Position of Passion
Although I make my living giving opinions of value on vehicles, I have and will always maintain that any collector car or motorcycle must be purchased first and foremost from a position of passion. Emotional, physical and even spiritual satisfaction can come from any of these examples of mechanical wonder. The thoughtful enthusiast will select a vehicle that will deliver those thrills and delights, even if it doesn't return 20% or more over 1 to 5 years.
When it does, or even doubles or triples in value, it's a gift – a side benefit to the psychic joy it has brought through ownership. That having been said, let's take a look at 10 categories of vehicles valued over $100,000 that are likely – in some cases very likely – to provide both emotional and financial rewards to the enthusiast who can appreciate what they have to offer and fully use them as intended.
As my colleagues in the trading trenches are fond of saying – "Past performance is no indication of future results." If you can find them, they speak to you and you can afford them, any will give you all you want and more – even if you don't make a dime when you eventually and reluctantly sell.
1. 'Small Displacement Italian Custom Coachwork' – 1953-56 Fiat 1100/103
Valued $145,000 – $550,000
2. 'Horseless Carriage'- pre -1904 De Dion Bouton
Valued $150,000 – $225,000

3. 'Historic 60s GT' – 1967-70 DeTomaso Mangusta
Valued $215,000 – $300,000
4. 'Historic 60s GT'- 1967-69 Chevrolet Corvette L88
Valued $550,000 – $800,000
5. 'Historic 50s GT'- 1954-57 Mercedes-Benz 300SL
Valued $1,000,000 – $1,850,000
6. 'Current Production Hybrid GT'- Porsche 918
Valued $1,200,000 – $1,400,000
7. 'Big Displacement Brass Era' – 1907-14 American Underslung
Valued $1,400,000 – $1,800,000
8. 'Big American Classic'- 1932-35 Duesenberg Model SJ
Valued $1,000,000 – $2,500,000
9. 'GT Sports/Racing'- 1959-61 Ferrari 250 GT SWB Berlinetta (steel)
Valued $7,000,000 – $10,000,000
10. 'Modern Super GT' – 1992-98 McLaren F1
Valued $12,000,000
The Premier Difference
Along with niche-market leasing of the great marques, Premier also specializes in finding resources for appraisals, transportation, restoration and more through partnerships with world-class organizations such as Cosdel International who assists with the importation and exportation process during international transactions and Donald Osborne of Automotive Valuation Services recognized for expertise in the inspection, evaluation, valuation, purchase and sale of vintage Italian, French, German, British & American cars.
Since 1997, Premier Financial Services has been helping clients obtain their dream vehicles through the PFS Simple Lease program, earning Premier the distinction as the nation's leading lessor of exotic, vintage, highline and luxury motorcars. With a standard of excellence that is unsurpassed in the industry, largely due to the committed team of specialists , Premier is ready to assist you every step of the way. Contact us today and make the car you dream about a genuine reality.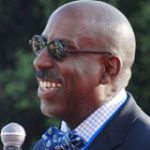 Written by Donald Osborne, ASA of Automotive Valuation Services
For Premier Financial Services