The Road Less Traveled
It can be very rewarding to take the road less traveled, to look for what really counts in life and not to blindly follow the crowd. This is true in so many cases, none for me more dramatically than when it comes to choosing a collector car.
Conventional Wisdom, that prison of small minds, flatly states that four doors are two too many, more than two seats are a curse and a soft top beats a hard top every time. As it happens, 'the Market', that oh-so-fickle creature of whom we speak often but rarely truly understand generally follows the dictates of Conventional Wisdom: rewarding and punishing cars based on the number of doors, seats and the type of weather protection they offer.
Want a sexy, 60's Maserati?
This is not necessarily a bad thing. After all, with the exception of certain exhibitionists on 'reality' TV shows, who wants to pay more than you have to in order to get what you want? And if what you're seeking is a memorable driving experience, interacting with a piece of history and owning an example of a legendary marque, then it pays to listen to your heart rather than your 'friends'.
I'll give you a dramatic, but by no means unique, example. Want a sexy, 60s Maserati? Everyone knows the 'only ones' you could want would be a Mistral or Ghibli, right? Both come as beautiful GT coupes or convertibles and are as sleek, fast and expensive as a thoroughbred vintage Italian should be. But do you really need a car that can only fit two?
Sedans vs Coupes – Mistral vs Ghibli
Consider more closely what you're actually getting for your money. The Mistral is powered by Maserati's well respected and more than capable inline 6-cylinder double overhead cam engine, while the magnificent four-cam V8 in the Ghibli can trace its lineage directly to the ultra-glamorous 'Car of Kings', the limited-production 5000GT, the latter powered by an engine taken from the thundering Maserati 450S sports racing car.
Reza Pahlavi, the Shah of Iran, wanted a road car with a 450S engine, so Maserati built him one with a dramatic body by Carrozzeria Touring of Milan. Fitted with a 5-liter engine producing 325hp it certainly made a statement in style and performance. The engine in the Quattroporte (Italian for '4-door') introduced in 1963 was a detuned development of that engine, with 4.1 liters producing 265hp. So, while the sexy GT coupe and convertible made do with the 6-cylinder, the world's fastest 4-door sedan was created with a race-bred V8.
Elegance and Speed
You could take yourself, your significant other and two of your best friends in big leather chairs, stow everyone's luggage in the capacious trunk and be off for the weekend or even across Europe if you wished, at speeds heretofore only obtainable by a car limited to two passengers and a soft overnight bag. The top speed of this elegant conveyance was in the 150mph range, not bad for a 3,800lb sedan.
Of course, there were only 32 examples of the 5000GT built, all custom-bodied, most by Carrozzeria Allemano, but even those varied in minor details. Besides the Shah, other owners included Briggs Cunniningham and the Aga Khan. As can be imagined, when new they were eye-wateringly expensive and it hasn't changed today. Depending on the body style and provenance, a 5000GT will certainly cost in the range of just under to well over $2M. The value of the Mistral has more than doubled in the last two years as has the Ghibli, with the best examples of coupes bringing around $225,000 and $325,000 respectively.
Be Brave
The best in the world 1960s Quattroporte might set you back $60,000 and I can categorically state that it will provide a driving and ownership experience far closer to its more glamorous cousins than the price differential might infer. The sedan is also a fairly rare beast, with only about 750 made from 1963 to 1969, in two series. That compares with just over 800 Mistral and 1,100 Ghibli coupes. The much lower survival rate of the four door also means you are even less likely to see another on the road today than you are in a Mistral or Ghibli.
Come on, be brave and make the different choice. Your friends will thank you as will your wallet.
Maserati & Premier, the Perfect Match
Whether you've got your eye on a classic 1960s Maserati sedan or coupe, your first call should be to Premier Financial Services. Premier has written hundreds of Maserati leases and has worked with Maserati dealers across the country. Our portfolio has included some great vintage and unique models through our PFS Simple Lease.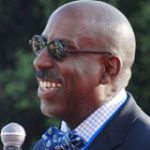 Written by Donald Osborne, ASA of Automotive Valuation Services
For Premier Financial Services