F12tdf: A 211-MPH Homage to one of Ferrari's Greatest
When Ferrari introduces a new car, many clients are already asking to be added to the list to get the inevitable "enhanced" version that often follows in a few years. For F12berlinetta owners, that car was unveiled in early October: the F12tdf.
Lower-case letters aside, the homage to one of Ferrari's pivotal models is crystal clear. In 1956, Alfonso de Portago won the Tour de France Automobile in the Ferrari 250 GT Berlinetta. This was the lighter dual-purpose road/race version of the 250 GT. More TdF victories followed, and the Tour de France or TdF nickname stuck for this model.
Premier Financial Services has leased a 1956 250 GT TdF, a model that has seen auction prices soar past $10 million. If you're planning to get a new F12tdf or add a classic 250 GT TdF to your collection, Premier could be your ideal financial partner.
Track Driving Fuels Demand for Ultimate Ferraris
The opportunities for Ferrari drivers to enjoy track driving continue to fuel demand for ultimate versions of the marque's cars. The mid-engine V-8 aficionados have gotten their share, including the F430 Scuderia and 458 Speciale.
Ferrari certainly hasn't been ignoring its V-12 customers. The 2011 599 GTO was an outgrowth of a track-only 599 XX that Ferrari offered only to a handful of select clients. Production of the 599 GTO was held to 599 cars.
No doubt, the F12berlinetta's arrival might have made a few 599 GTO owners a tad jealous. But there can be no complaints when a new Ferrari surpasses the performance of a predecessor; anything less would be unacceptable. And so the 2012 F12berlinetta set the V-12 bar even higher. Care to take a guess how much time passed before Maranello's finest were on the Fiorano test track tweaking and tuning it to create something even more potent and astonishing?
Like a Race Car with Airbags
Ferrari describes the F12tdf as "the ultimate expression of the concept of an extreme road car that is equally at home on the track." They're not talking about special wheels and paint. The F12tdf is essentially a race car with airbags, mufflers and emission controls intact. It may lack its own racing series, but perhaps Ferrari might consider adding another tier to its Ferrari Challenge.
Ferrari left no part of the F12berlinetta untouched in the transformation to F12tdf. As if the screaming 6.3-liter V-12 weren't potent enough with 730 horses, Ferrari took another 39 out of hiding by switching to mechanical tappets and installing variable-geometry intake trumpets.
The power peaks at a lofty 8,500 rpm (250 rpm over the F12berlinetta's), though the redline sits another 400 rpm higher.
Torque is slightly increased from 509 lb.-ft. to 520 at 6,750 rpm. If that's not in the Bentley Mulsanne league, consider that Ferrari says it cut 240 pounds from the F12berlinetta. The torque flows through a 7-speed F1 dual-clutch transmission, as before, but now tweaked for even faster shifts, as if anyone thought that possible.
Lapping Fiorano on LaFerrari's Heels
That weight had to come out from somewhere, and so be prepared for a less luxurious cabin, including grippy Alcantara instead of leather, patterned aluminum in place of floor mats and knee padding where the glove compartment used to be. Carbon fiber for the instruments and control pods and door panels shaves a few more pounds.
Ferrari quotes a 0-100 km/h (62 mph) time of 2.9 seconds compared to the unbearably slow 3.1 seconds for the F12berlinetta. If you can tell the difference, you may have a career as an NHRA Top Fuel dragster pilot. More critically for Ferrari buffs is that the F12tdf laps Fiorano two seconds faster than the standard model, now 1:21. For reference, that's just over a second behind the LaFerrari hypercar and nearly four seconds faster than the Enzo. The F12tdf can exceed 211 mph with enough track.
Reduced weight and higher power were not the only contributors to the scorching Fiorano lap time. Ferrari tweaked the handling and designed a full aero package that boosts down force by a whopping 87 percent compared to the F12berlinetta. The three louvers cut into the rear haunches recall those seen on the classic TdF's sail panels.
Wider front and rear track, and slightly wider front tires might seem incremental, but the star of the chassis show has to be a rear-wheel steering system that Ferrari calls Virtual Short Wheelbase. The system counteracts any oversteer that might be introduced by the wider front tires.
Just 799 to be Built. Are You on the List?
Another critical figure is 799 – the number of F12tdf models that Ferrari will produce. Pricing and U.S. allocation had not been announced as of mid-October.
Are you on the list for an F12tdf? Lucky you. Call Premier to discuss the PFS Simple Lease as the best way to make it fit your financial plans.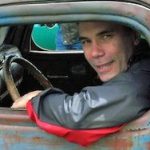 Written by Jim Koscs, Audamotive Communications
For Premier Financial Services