The Call of the Road
The call of the road was a key part of the American experience for decades. The coming of the 'popular priced' car with the Ford Model T gave folks that lived in the country a way to more easily get to the city and those that lived in the city a more convenient way to get out to the country.
Journeys that were arduous and unpleasant became, after a short while, trips taken for leisure and amusement.
After World War II, with post-war prosperity at hand, the first new cars available for 5 years in the driveways of modern suburban homes and gasoline no longer rationed, it was the perfect time for the rise of 'The Sunday Drive'.
It's hard to imagine today, when we all rush to get in and out of our everyday cars as quickly as possible and curse the time we spend either commuting or driving on errands, that there was a time when we would gladly get into a car with no set destination in mind or task to accomplish.
Transported to Another Time
Those days don't need to be relics of the past, especially for those of us who enjoy collector cars. Who wants to rush somewhere in a classic car? Do we not get behind the wheel of an old car or ride a vintage bike to take us back to another time? We can and should use our personal time machines to reset our calendars and refresh our spirits.
Of course there are many 'organized' events in which we can enjoy time driving our vehicles. That includes the Mille Miglia Storica, about which I've previously written here. Additionally, I'm sure others about will write about in the future. But what I'm talking about right now doesn't require registration, payment, shipping your car or even packing a bag.
Somewhere near your home, garage, warehouse or storage facility there are interesting roads. They will allow you to exercise your vehicle while providing scenic entertainment, relaxation and amusement. It's even better if you can ask a few of your friends to join you on a Saturday or Sunday morning in their old cars or on their bikes.
Rally Recipe
Here's all you need to make the recipe: an hour or so with an online map website – or better yet, a great paper map, to find the secondary roads in your area that you normally avoid to get where you're going. Add a convenient and preferably picturesque spot with a gas station, café and a bathroom, no more than an hour's drive away on the boring fast road you usually take, but two and a half hours on the fun, twisting road. Write it down, call some friends to join you and you're done!
Get three, four or five cars together and I will guarantee that a great time will be had by all. I recently did just this near my home in Palm Springs, California. I planned a loop from the center of downtown that took us into the high desert, up into the mountains to Big Bear and Lake Arrowhead, then back down to Palm Springs. Total time, including lunch, was four hours.
Cars on the Road
A small caravan consisting of my 1967 Lancia Fulvia Sport Zagato and a few friends in a 1974 Alfa Romeo 2000 GTV and a 1960 Mercedes-Benz 300SL roadster made the drive and all were perfect for the day. A mix of wide-open straights, big sweeping turns, mountain twisties and incredible vistas made it ideal. You don't even have to have a specific destination in mind- just find the roads and if you get a bit lost that's okay too, as no one should be in a hurry.
In some future installments, I'll write about some of the legendary roads around the country. One's that might either be great places for a 'drive to nowhere'. Additionally, some of which may be closer to you than you might think. In the meantime, get out the maps, call a few friends and get out on the road- for no good reason at all except to enjoy your old car or bike.
You're Only 5 Steps Away from Rally Driving
Step 1: Select a Vehicle
Step 2: Establish Lease Terms
Step 3: Submit Your Application
Step 4: Sign Your Contracts
Step 5: Head Out on the Road
Need help finding the perfect rally car? Or the perfect rally to participate in? Visit the News & Events section to view upcoming auctions and rallies in your area. Premier Financial Services not only offers tips on how to prepare for auctions, but also gives details on the top auctions taking place, as well as relaying upcoming rally information nationwide.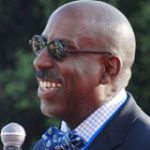 Written by Donald Osborne, ASA of Automotive Valuation Services
For Premier Financial Services