The Maserati Brothers were Racing Long Before Enzo Ferrari
Maserati, in its marketing materials, touts a 100+ year heritage, though the marque's first road cars did not appear until 1947, a decade after the Maserati brothers had left the building. But in an age when four-door sedans are called coupes and hatchbacks are called crossovers, we can certainly accept this slight definition bending. The Maserati brothers were racing long before Enzo Ferrari, so we'll just leave it there.
Maserati's first A6 series road cars were built in miniscule batches until 1956, and today there are certainly works of the coachbuilders' art and concours stars among them. But such low volume could never pay the bills, and by the late 1950s Ferrari had proven a ready market for "production" premium Italian sports cars – especially in the United States — with its burgeoning 250 GT series.
Maserati Begins Production of the 3500 GT in 1957
And so in 1957, Maserati began proper production with its 3500 GT, a pretty coupe with coachwork by Touring and a twin-cam, twin-plug inline-six derived from the 350S sports racer. The 3500 GT's success gave Maserati the funds and confidence needed to get several new models into the works for the 1960s. Touring made some 2,000 coupes using its Superleggera aluminum-body construction from 1957 through 1963.
PFS has leased a number of these highly collectible Maserati GTs, which though more accessible than their Ferrari contemporaries, are nevertheless rising in value. In January 2015, a 1961 3500 GT Spyder sold for $1.35 million at the RM Sotheby's Arizona auction.
Touring's Design and Elegance
Touring's coupe design was certainly elegant, if not as striking as Pininfarina's Ferraris. Vignale built 242 Spyders on a shorter wheelbase and with even nicer proportions than the coupe, particularly toward the rear. The coupe offered a spacious, luxuriously appointed cabin and a useful trunk, and its design no doubt influenced Pelle Petterson's Volvo 1800 coupe. In fact, Volvo's self-deprecating advertising for that model featured a Maserati 3500 GT as a contrast in pricing for a European GT.
Where Ferrari offered track-ready berlinettas and more luxurious grand tourers, Maserati focused on the latter. If Maserati's inline six did not seem as exotic as a Ferrari V-12, it did at least offer impressive output (around 220 hp) with the three Weber carbs, and it was on par with the contemporary Aston Martin DB4. In any case, this was a high-speed autostrada cruiser, not a racecar. Mechanically, the Maserati 3500 GT did not break new ground, and its leafspring rear suspension might have been perceived as behind the times when the Jaguar E-Type rode on an independent rear. But Maserati made its chassis work well.
Maserati Responds to their Customers
For a fledgling low-volume producer, Maserati proved adept at responding to the customer. The 3500 GT received a steady stream of upgrades over its production run: front disc brakes, then later four-wheel discs; a five-speed transmission and a limited-slip differential. Lucas mechanical fuel injection was used in later cars, boosting output to about 235 hp.
Maserati's stellar racing pedigree certainly brought attention to the 3500 GT, including from high-end clientele that could afford the special ultra-low-production Ferrari Super America. When the Shah of Iran thought the 3500 GT would be even better with the V8 derived from the 450S sports-racer, Maserati and Touring built one for him, and then a copy of the"Shah of Persia" versions. Maserati made about 32 more, most bodied by Allemano with a prettier face than the "Shah" car, which wore a rather odd grille design. Other coachbuilders built a handful, as well.
Petrolicious Features the Maserati 3500GT
Should the "Maserati bug" bite you, as it did this gentleman featured on Petrolicious, then by all means contact the experts at Premier Financial Services to get one of the beauties into your collection.
Maserati & Premier, the Perfect Match
Whether you've got your eye on a vintage 1957 Maserati 3500GT or one of the latest Ghibli or Quattroporte sedans or GranTurismo, your first call should be to Premier Financial Services. Premier has written hundreds of Maserati leases and has worked with Maserati dealers across the country.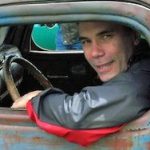 Written by Jim Koscs, Audamotive Communications
For Premier Financial Services