Its Very Existence is Incentive Enough
Most McLaren customers probably aren't sitting around thinking, "Gee, if they'd only drop the price by 20 grand, I'd get one today." Yet, McLaren went ahead and added what it says amounts to nearly $23,000 in previously optional features to the 2016 650S – though prices are about $4,000 higher than 2015 models.
There is some good stuff in the "added value" that McLaren has infused into the 2016 650S, which starts at $273,600 for the coupe and $288,600 for the Spider. But it's not like McLaren needs to incentivize sales of this supercar. Its very existence is incentive enough. For your best use of funds when acquiring a 2016 McLaren 650S, you should already be thinking about leasing one through Premier Financial Services.
The Superhero's Supercar
Long pressed to build more supercars after the very short run F1 of the 1990s, McLaren – or specifically, McLaren Automotive – did so with the MP4-12C in 2012. If the model name didn't tickle the ears like "458 Italia," at least the butterfly doors were a crowd favorite. If you're going to pull up to a restaurant in a supercar, why not look like a superhero when stepping out of it?
Where the Ferrari was crafted mostly from aluminum, the McLaren was built around the Carbon MonoCell chassis with aluminum structures attached. Where the Ferrari 458 Italia relied on a shrieking naturally aspirated 4.5-liter V8 engine, McLaren developed a smaller-displacement 3.8-liter turbo V8. (And now Ferrari has its own 3.8 turbo V8 in the new 488.)
There were some digs against the McLaren's computer-enhanced chassis dynamics, and its "less emotional" persona compared to the prancing Italian stallion. But some people just like to complain.
What surprised many was how quickly McLaren turned out the sequel – just three years later. The 650S was based heavily on the 12C, as the first car had been renamed, but this was no mere facelift and badge swap. The "650" represents power output of 650 PS (641 horsepower to us Yanks). It's accompanied by 500 lb.-ft. of torque that provides a hammer-of-the-gods punch in a car that weighs 3,200 pounds. The "S" stands for "Sports," a subtle reminder that you're essentially driving a road-bound racecar that can do zero to 60 in 3 seconds.
The basic chassis carried over from the 12C, but the new body design was more appropriately sexy for a 200-mph supercar. Beneath, there was new suspension tuning, better brakes and that 60-hp boost. There's something brazenly wonderful about making the engine's output the car's name.
Composure & Confidence
If there's enough brio on tap to scare neophytes silly, they can at least take solace in the car's track-tuned composure and confidence. There's some borderline rocket science at work here. Because anti-roll bars are so 20th century, McLaren eschews such mechanical contrivances and instead restricts roll with Proactive Chassis Control. The adaptive dampers are interconnected through the magic of hydraulics and linked to a gas-filled accumulator.
If that sounds a bit Citroen-esque, that explains the uncannily smooth ride the McLaren delivers with the suspension set in Normal mode. Choosing Sport and Track modes makes a far bigger difference than doing so in, say, a Lexus. Ditto for the powertrain control's same modes. Choose Sport if you prefer your shifts from the 7-speed dual-clutch transmission not to be seamless and like a little more exhaust bark with the engine's bite. Choose Track if, well, you're on a track.
Experts and beginners alike can count on braking apparatus that feels like the parachute of the gods in use. "Parachute" is the right term, because the ceramic composite rotors get some help from the McLaren Airbrake that flips up from the rear to arrest speed and lend some added stability.
If you're looking for 20-way adjustable air-conditioned seats and scented climate control, the McLaren might not be your car. The carbon fiber seats are essentially racecar-issue. At least for 2016, upgrading to upsized racing seats is a no-cost option.
More Must-Haves and a Few Must-Wants
Now, as for that nearly $23,000 in added features, much of that bonus material comes from last year's carbon fiber exterior and interior packages, not hardware. However, a new $9,950 package (saying $10,000 could annoy the marketing people) groups a number of must-haves with a few must-wants, including the front-axle lift mechanism with which to climb steep driveways, and a backup camera and parking sensors to help keep you from backing into your Bentley. McLaren says this package, which also adds a power-adjustable steering column and seats and a Meridian surround-sound system, represents a $6,000 savings over individual options. The value is positively Toyota-like.
If it's value you seek in a near-$300,000 automobile, however, call Premier Financial Services to discuss leasing options.
Call Premier Financial Services for McLaren 650S Leasing Options
Premier Financial Services specializes in tailoring McLaren leases to the individual financing needs of each customer. Leasing any exotic or luxury vehicle with The PFS Simple Lease provides a flexible, simple financing option for car enthusiasts.
Financing your next vehicle lease with The PFS Simple Lease will enable you to:
Our goal is to provide quality customer service with transparent lease financing terms to our clients. The PFS Simple Lease is the fastest and most flexible way to drive your McLaren 650S.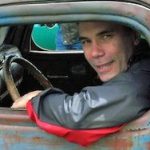 Written by Jim Koscs, Audamotive Communications
For Premier Financial Services