The Mille Miglia 'Storica'
There are arguably a score of excellent multi-day vintage rally and tour events held around the world each year, many held in wonderful places with terrific roads and contested by exciting and beautiful cars. However, it can be definitively declared that all the rest exist as a tribute to the greatest historic driving event of them all, the historic Mille Miglia of Italy.
The Mille Miglia 'Storica' – Italian for 'historic' – is in most ways very different from the original Mille Miglia 'di velocità' or 'speed' contests held between 1927 and 1957. What once was a non-stop blast through city, town, village and open country, a test of not only machine but the endurance of the driver and navigator is now a four-day 'regularity trial', the modern versions of which began in 1982, following a 50th anniversary commemorative run in 1977.
A Brief History of Mille Miglia
In 1927, the winner completed the distance in 21 hours, 5 minutes at an average speed of 48mph. The fastest was Stirling Moss' 1955 victory, done in 10 hours, 7 minutes and 48 seconds, averaging 98mph on everyday streets, across bridges, up mountain passes and through towns and cities. It would never be beaten. Today's event is a rather more leisurely affair, but that doesn't mean it's not without its challenges.
It's difficult to believe that a race only held 24 times could have become so legendary that it still excites millions of people across thousands of kilometers in Italy. The photos you may have seen of crowds standing on the roadside, snapping photos, waving flags and urging the teams and cars on are neither staged nor rare.
In every town, at all times of the day and well into the night eager and thrilled spectators ranging in age from toddlers getting their first taste of speed to nonagenarians remembering seeing Fangio, Ascari, Moss and Taruffi flash through their town as youngsters all come out to party with the entrants.
I have had the great good fortune to participate in the 2013, 2014 and 2015 editions of the Mille Miglia. In 2013, I was co-driver for a friend and client for whom I had found a 1949 Maserati A6 1500 Pinin Farina coupe. He invited me to join him in the car and of course I accepted. Our event was short- we dropped out on the second of three days with radiator trouble after driving through pouring rain from the start.
The Magic of the Mille Miglia
But the magic of the event had imprinted itself on me. The next year I was not in a car, but as a guest of the organization stood on the storied departure ramp, welcomed the cars back to Brescia on the finishing ramp and sang the Italian national anthem at the prize ceremony at the ornate baroque opera house in Brescia.
In 2015, I was once again back in a car, with another friend and client for whom I had found a 1956 Alfa Romeo Giulietta Sprint. It was an early, column shift car, one of only 1500 made and one of the few survivors. We shared driving and navigating duties and completed the route. I also once again sang at the prize ceremony and life doesn't get much better than that.
The Mille Miglia Experience
The experience of participating in the Mille Miglia cannot be adequately described to anyone who hasn't done it. It is truly a live-changing event. That's not to say it's always fun, sometimes it's downright unpleasant. But that's what life is, isn't it? While it's not a non-stop run from start to finish, the schedule is demanding. You'll spend a lot of time in the car, sometimes driving on roads crowded with support vehicles, everyday traffic and sports car club interlopers from across Europe who descend in droves on the Mille Miglia route to misbehave in traffic as they dare not do back home. You have to keep your wits about you at all times.
From Brescia, the first cars begin leaving at 2:30pm. Those are the oldest cars from the 1920s, led by OMs, the brand that won the first Mille. Three per minute the remainder of the field departs, in chronological order, until the last 1957 car is on its way. Our 1956 entry was number 412 and we left at about 4:45pm.
A Long Day…
The first segment was 8 hours of driving, from Brescia to Rimini, where we arrived around midnight. The second day saw us in the car and off at 8:30am for a scheduled 13 hours of driving down to Rome. We were delayed en route and arrived in Rome close to 11:30pm, just making it to the checkpoint before it closed. A very late dinner – or perhaps very early breakfast saw us in bed around 1:30 and up and out at 8:00am for 15 hours of driving up to Parma. Driving past the Leaning Tower in Pisa made up for any exhaustion and after excellent Parma Ham, cheese and wine it was another nap in a hotel before leaving at 8:30am for the final push back to Brescia, another 8 hours away.
On the way, we stopped at the Autodromo di Monza where a time trial was a lap of the full track- including the no longer used but recently restored banked oval! What a thrill.
We arrived in Brescia, beat but exhilarated, around 3:30pm. We met our other halves for a quick late lunch, I repaired to the opera house, washed at a sink in a backstage dressing room, changed clothes and strode out to sing 'Fratelli d'Italia' for a packed house.
That evening, in our hotel in the Franciacorta wine country, I was drained and emotionally spent- and quite certain I need never do that again. A week later I began to muse on what it might be like to do the Mille in a pre-war car 'next time'. Yes, there will be a next time. It's the spell of the Mille Miglia that has me completely entranced. There is no escape once you've been exposed, no vaccine to protect you. And you'll never be happier.
The Premier Difference
Along with niche-market leasing of the great marques, Premier also specializes in finding resources for appraisals, transportation, restoration and more through partnerships with world-class organizations and appraisers such as Cosdel International who assists with the importation and exportation process during international transactions and Donald Osborne of Automotive Valuation Services recognized for expertise in the inspection, evaluation, valuation, purchase and sale of vintage Italian, French, German, British & American cars.
Since 1997, Premier Financial Services has been helping clients obtain their dream vehicles through the PFS Simple Lease program, earning Premier the distinction as the nation's leading lessor of exotic, vintage, highline and luxury motorcars. With a standard of excellence that is unsurpassed in the industry, largely due to the committed team of specialists , Premier is ready to assist you every step of the way. Contact us today and make the car you dream about a genuine reality.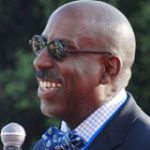 Written by Donald Osborne, ASA of Automotive Valuation Services
For Premier Financial Services