This Car Matters: 1954 Mercedes Benz 300 SL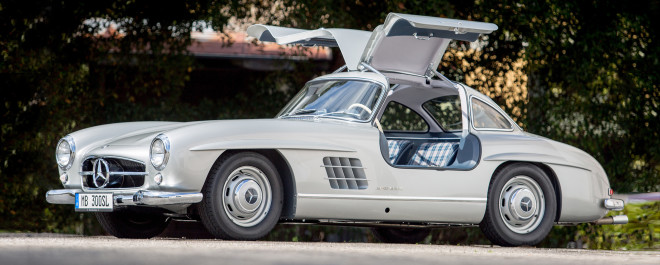 Congratulations to our friend Dennis Nicotra as he makes drive-history being inducted into the National Historic Vehicle Association with his purchase of the first Mercedes-Benz Type 300 SL sold in America. It was never Mercedes- Benz's intention to sell this model vehicle, but rather to showcase the brand's design talents.
As the first car to leave the production line being sold to a consumer, originally sold to famous automobile racer, Briggs Cunningham, this car is incredibly significant, and rare in that it features magnesium parts instead of aluminum, as most later car parts are made of. Dennis says "I'm honored that the Historic Vehicle Association is recognizing 198 040 4500003 for inclusion in the National Historic Vehicle Register. When I drive the car, it looks great, drives great and performs exceptionally well. As the current steward of this amazing car, I'm always reminded that it is important to celebrate our automotive heritage and ensure that it is more broadly appreciated and carefully preserved for future generations." We are glad for our friend's success! Watch the video below to see why this car matters.