Model Perspective – Aston Martin's New Virage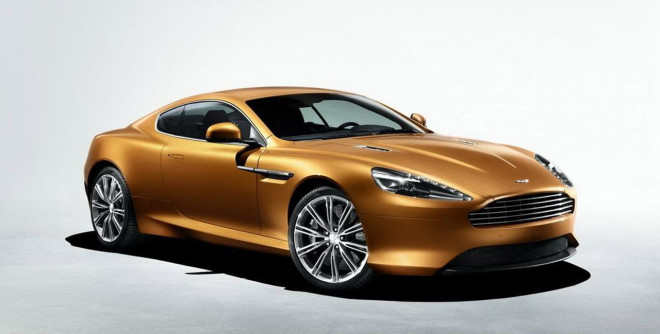 If you remember the Virage as an Aston Martin model from the 1980s, you may want to take a look at the Virage 2012, which debuted this year at the Geneva Motor Show on March 1.
"Virage is a French term meaning a bend or a curve," Francesca Smith, Public Relations Manager for Aston Martin North America, told us. "But more than this, it means a shift in orientation. And for Aston Martin, the Virage means the next evolution in design."
Aston Martin's revered hand-built, 6.0-liter V12 engine produces 420 lb/ft of torque and, through the car's carbon fiber prop shaft, is mated to a six-speed Touchtronic II automatic transmission mounted on the transaxle, contributing to its 50:50 weight balance.
Before you open its swan doors, you will notice that the Virage sits low and wide, with single bi-xenon headlamps following the lines of the car to give a modern look from the front. A new aluminium metal front grille, inspired by the One-77, features five horizontal vanes which are chamfered. Aiding driver control, a "Sport" button on the facia allows the driver to select a sharper throttle response and faster gear changes while also holding the gears without automatically shifting up at the revolution limiter.
"It's quite an experience to drive," Smith reports. "It has the comfort and refinement of a great luxury car, but it also has all the sports handling you need when the situation requires it."
The first cars are expected to arrive in the U.S. in May 2011 and will be priced around $209,995.